Water Resources and Environment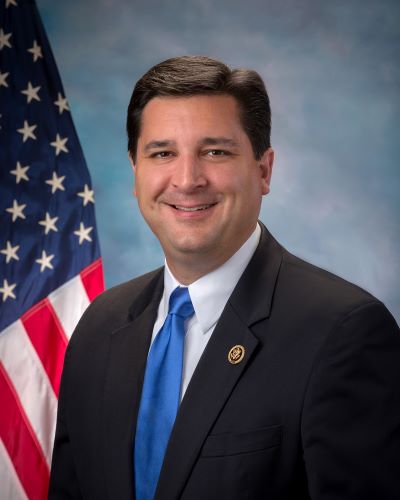 Chairman
David Rouzer (R-NC)
Subcommittee Jurisdiction:

The jurisdiction of the Subcommittee on Water Resources and Environment consists generally of matters relating to water resources development, conservation and management, water pollution control and water infrastructure, and hazardous waste cleanup. A number of agencies administer programs that address one or more of these issues; two agencies in particular, the U.S. Army Corps of Engineers (Corps) and the Environmental Protection Agency (EPA), oversee the larger programs of concern to the Subcommittee.
Through its Civil Works Program, the Corps constructs projects for the purposes of navigation, flood control, beach erosion control and shoreline protection, hydroelectric power, recreation, water supply, environmental protection, restoration and enhancement, and fish and wildlife mitigation.
EPA has the primary responsibility for carrying out the Federal Water Pollution Control Act, commonly known as the Clean Water Act. This act provides for a major federal/state program to protect, restore, and maintain the quality of the nation's waters. Although EPA is responsible for carrying out the Act, significant parts of the program may be administered by the states if approved by EPA.
One of the highest priorities of the Subcommittee is the regular passage of a Water Resources Development Act to continue improving America's ports, locks, dams, inland waterways, and other water resources infrastructure. Congress is back on track to authorizing water resources infrastructure improvements every two years, and we must maintain this schedule to strengthen our economic competitiveness.
Issues and agencies under the jurisdiction of the Water Resources and Environment Subcommittee include:
Water resources programs of the Army Corps of Engineers (Corps)
Clean Water Act
Superfund (Comprehensive Environmental Response, Compensation, and Liability Act)
Water infrastructure and watershed protection programs
Environmental Protection Agency (EPA)
Brownfields program
Ocean dumping
Oil pollution of navigable waters of the United States
Tennessee Valley Authority (TVA)
Saint Lawrence Seaway Development Corporation

Small watershed program of the Natural Resources Conservation Service
Deepwater ports
Invasive/aquatic nuisance species
Coastal pollution and coastal zone management
National Oceanic and Atmospheric Administration (NOAA)
Natural resource damages provisions in Superfund and the Oil Pollution Act
Groundwater protection
Water resources policy
Recent Activity:
Sep28
Sep28
Sep15
Aug29
Jul13
Jul13
Jul07
Jun22
Jun22
Jun21