Oct17
ICYMI: Modernize Our Air Traffic Control System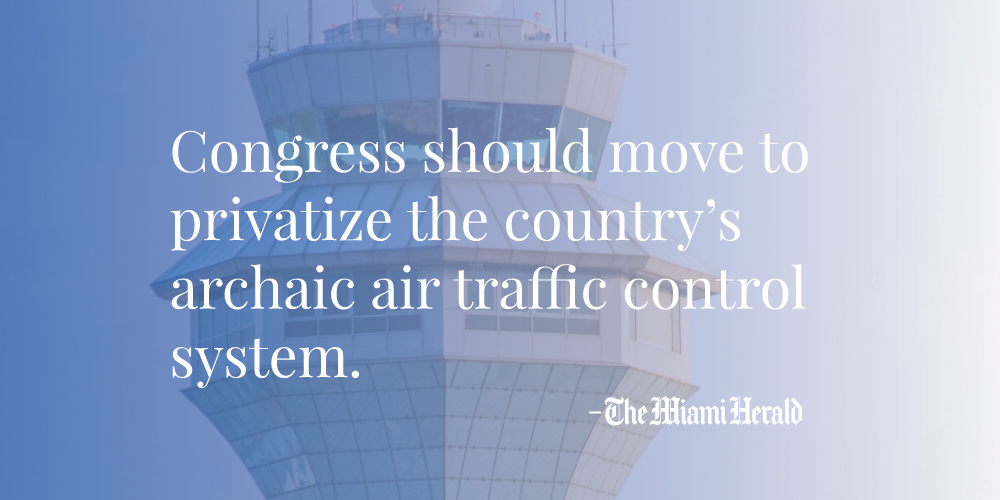 The United States has the busiest airspace in the world.
But instead of maintaining an aviation management system compatible with its standing, the nation relies on outdated technology long since discarded by the rest of world — under the control of a government bureaucracy rather than an independent entity.
Those two facts are not unrelated. Congress controls the purse strings of air traffic management through the Federal Aviation Administration, but its cumbersome budgeting and funding process has failed to keep up with modern advances in aircraft tracking and communications. At the current pace, it will take U.S. aviation more than 10 years to catch up with the technology used today by other advanced nations.