Event
Press Conference: Shuster, Carnegie Mellon University Driverless Car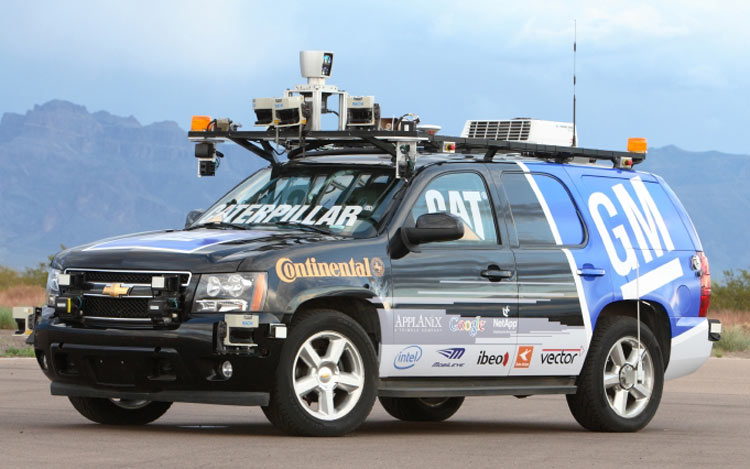 Transportation and Infrastructure Committee Chairman Bill Shuster (R-PA) has invited Members of Congress for a ride through the Nation's capital in Carnegie Mellon University's (CMU) driverless car. Shuster will commence the demonstration of the vehicle and the importance of technology to the future of transportation with a press conference adjacent to the Capitol.

What:
Press Conference and Demonstration of Autonomous Vehicle Technology
U.S. Rep. Bill Shuster, Chairman, Committee on Transportation and Infrastructure
Dr. Raj Rajkumar, Carnegie Mellon University
When:
10:30 a.m., Tuesday, June 24, 2014
Where:
Maryland Avenue SW, between the United States Botanic Garden and the U.S. Capitol Reflecting Pool, Washington, DC
Following the press conference, Members of Congress will have the opportunity throughout the day for a 20- to 30-minute ride in the driverless car along a route through the Washington area, which will include complex traffic patterns and highway travel.
After the driverless car demonstrations, Members of the Transportation and Infrastructure Committee will participate in a live Facebook Q&A about their experiences in the driverless car and the importance of innovation to the future of transportation. More details about this Q&A to follow.
Last September, Chairman Shuster received a demonstration of CMU's autonomous vehicle technology in Pennsylvania during a 30-mile ride from suburban Pittsburgh to Pittsburgh International Airport.
| | |
| --- | --- |
| | Click left for video of Chairman Shuster's previous ride in CMU's driverless car. |
# # #