About
Meet The Chairman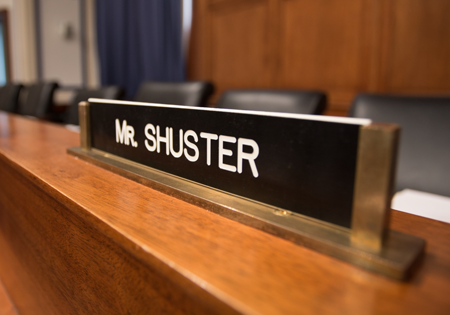 Congressman Bill Shuster represents the hard-working people and small communities of Central and Southwestern Pennsylvania's Ninth Congressional District.
This region played an important role in the growth of the Nation's railroad industry, and because of the importance of transportation to the region and the Nation's economy, Shuster has focused on improving our infrastructure since his first days in Congress.
As a result of his proven leadership on these issues in the House of Representatives, Shuster was selected by his colleagues to chair the Committee on Transportation and Infrastructure in the 113th Congress.
READ MORE