Blog
Welcome to our New Website!
Bringing Transportation to the People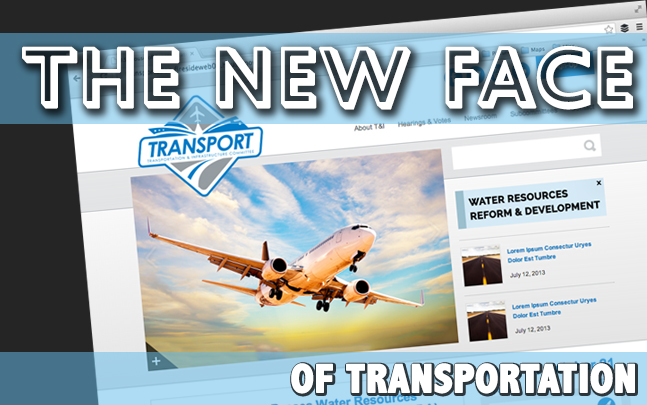 We're happy to welcome you to our shiny, brand new website! Under the great leadership of Chairman Shuster, our committee has significantly expanded its use of social media across all its digital platforms. Our main goal? To amplify the message that modern, efficient infrastructure, coupled with strong programmatic reform, provides a strong foundation for U.S. economic competitiveness, growth, and prosperity.
The new website continues the rebranding we began in late July, highlighting the panel's updated logo and shortened web address: transport.house.gov.



RT us if you like our new look! And check back soon for the launch of our brand new website. pic.twitter.com/yIqk5ARSmx

— House Transportation (@Transport) July 25, 2013
Shuster has grown the Committee's presence on Facebook and Twitter, including hosting a Twitter Townhall to answer questions about one of his major legislative priorities, the Water Resources Reform and Development Act (WRRDA). In addition, Shuster narrated a whiteboard video to illustrate the fundamental importance of WRRDA to all Americans, regardless of their level of familiarity with the issues.


We're excited to share our progress with you moving forward and expect to delve even deeper into our digital efforts to make your voices heard. Follow us on Twitter and like us on Facebook!