Blog
Bipartisanship At Work
Posted by
on November 20, 2013
Great first meeting on #WRRDA / #WRDA. Is this what bipartisanship looks like? pic.twitter.com/bO7O9RY0Rs

— House Transportation (@Transport) November 20, 2013
In a display of bipartisan cooperation, House conferees met with the Senate yesterday morning for the very first WRRDA conference meeting. Under Chairman Shuster's leadership, the House Committee on Transportation and Infrastructure passed the first Water Bill in 6 years, 417-3. Likewise in May, the Senate passed S. 601, the bipartisan Water Resources Development Act (WRDA) by a vote of 83 to 14. Both these legislative victories have brought both chambers together to discuss both the similarities and differences.


Chairman Shuster and the members of the House Committee on Transportation and Infrastructure are diligently working to create efficient government, decreased waste of time and money, and improved cooperation among all stakeholders involved in keeping our Nation's infrastructure competitive. Our nation's economic success rests largely upon the foundations by which we move – whether this is via our airways, highways, railways, or waterways.

By working together to move this bill to the president's desk, the respective legislative bodies are renewing their promise to the American people. WRRDA has shown that when the process is cooperative and inclusive, our Nation benefits. Under Chairman Shuster's leadership, this committee will follow through on its commitment to revitalize our transportation and infrastructure systems and continue to build upon the foundations for our nation's success.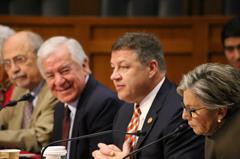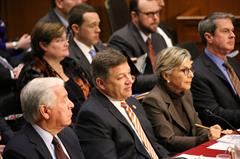 Welcome to our New Website!
Posted by
on November 1, 2013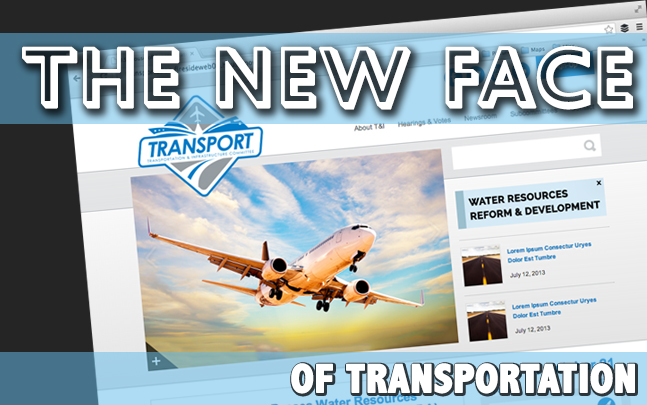 We're happy to welcome you to our shiny, brand new website! Under the great leadership of Chairman Shuster, our committee has significantly expanded its use of social media across all its digital platforms. Our main goal? To amplify the message that modern, efficient infrastructure, coupled with strong programmatic reform, provides a strong foundation for U.S. economic competitiveness, growth, and prosperity.
The new website continues the rebranding we began in late July, highlighting the panel's updated logo and shortened web address: transport.house.gov.



RT us if you like our new look! And check back soon for the launch of our brand new website. pic.twitter.com/yIqk5ARSmx

— House Transportation (@Transport) July 25, 2013
Shuster has grown the Committee's presence on Facebook and Twitter, including hosting a Twitter Townhall to answer questions about one of his major legislative priorities, the Water Resources Reform and Development Act (WRRDA). In addition, Shuster narrated a whiteboard video to illustrate the fundamental importance of WRRDA to all Americans, regardless of their level of familiarity with the issues.


We're excited to share our progress with you moving forward and expect to delve even deeper into our digital efforts to make your voices heard. Follow us on Twitter and like us on Facebook!