Meet the Chairman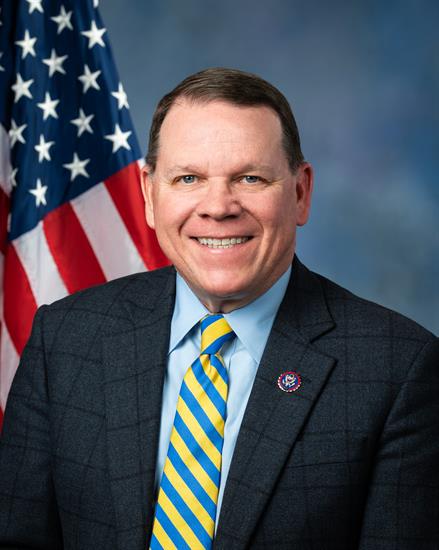 Rep. Sam Graves (R-MO), serving his 12th term representing the people of Missouri's Sixth Congressional District, is the Chairman of the Committee on Transportation and Infrastructure in the U.S. House of Representatives.

The Committee has jurisdiction over all modes of transportation – our aviation system, highways and bridges, transit and rail transportation, pipelines, and maritime and waterborne transportation. The Committee also has jurisdiction over wastewater infrastructure, the Nation's emergency preparedness and response programs, public buildings and federal real estate management, federal economic development agencies, and one of America's six Armed Forces: the U.S. Coast Guard.
As a small businessman, a sixth-generation family farmer, and a professional pilot, Sam has a deep understanding of how infrastructure and developments in transportation technology can fundamentally impact and benefit our economy, our communities, and Americans' livelihoods.
Sam Graves is a proven, effective committee leader. From 2019 to 2022, he served as the Transportation Committee's lead Republican Member. Before that, he served four years as Chairman of the Subcommittee on Highways and Transit, and as the Ranking Republican Member of the Subcommittee on Economic Development, Public Buildings, and Emergency Management. Sam is also Co-Chair of the House General Aviation Caucus.
Utilizing his substantial experience, he is leading the Committee in the 118th Congress as our Nation's leaders work to address our growing infrastructure needs, take on the challenges of providing reliable investment in our transportation network, ensure that America's rural infrastructure needs are not left behind, and harness innovation to more effectively and safely move goods and people throughout the country.
From 2009 to 2015, Sam served as Chairman and Ranking Republican Member of the Committee on Small Business, and he continues to serve as a high-ranking Member of the Committee on Armed Services.
Sam was born in Tarkio, Missouri on November 7, 1963. He graduated from Tarkio High School in 1982 and attended college at the University of Missouri-Columbia, where he received his degree in Agronomy from the College of Agriculture.
In 1992, Sam won his first race for State Representative. In 1994, he was elected State Senator for the 12th Senatorial District and was subsequently re-elected in 1998.
As a father, grandfather, farmer, businessman, and former State legislator, Sam knows the values, hopes, and beliefs of the hard-working people of the Sixth District, and continues to work tirelessly in the House on behalf of Missouri families, as well as our Nation's infrastructure.